TEYL Canada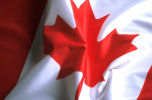 TEYL Canada provides professional development programs for those who teach English to children.
TEYL Canada runs practicum sessions for teachers in London, Ontario.
The teaching practice component for the practicum sessions is provided by the Top Hat ESL program.
Top Hat ESL provides free lessons for local immigrant children. The program is run cooperatively with the London Central Children's Library.