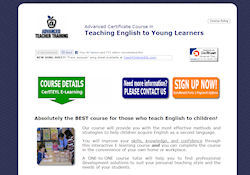 We recommend that you visit www.teyl.com for all of your professional development needs.
The Advanced Certificate in Teaching English to Young Learners (CertTEYL) offers excellent professional development opportunities for those who teach ESL or EFL to children.
NOTE: Papers written for the CertTEYL course are published on this web site.